Page 3 of 3 •

1, 2, 3

About time for a new update I think! It's been a while since the last one and my plans have changed a little. With the formalities aside, let's get started.
I started with some agility, getting to 99 was the plan as of the last update.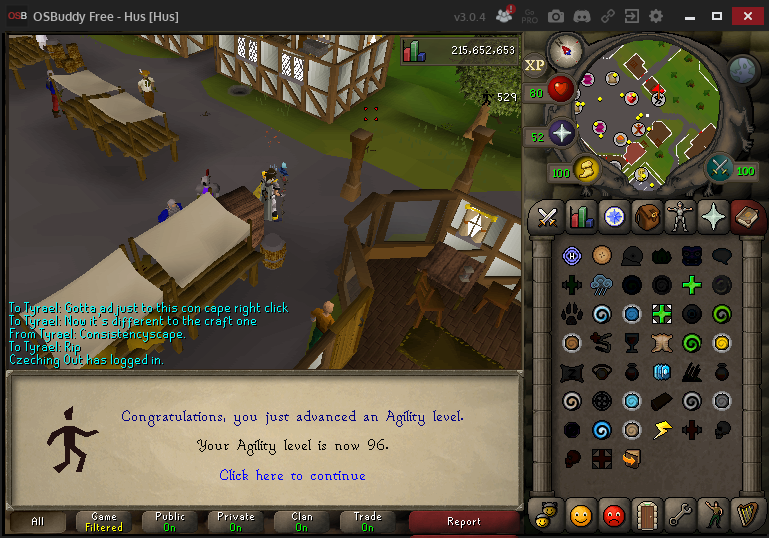 While doing agility I've been using magic imbue for a little extra magic xp, aiming to slowly work myself to 99 while doing other skills. Before I hit 96 agility I got a magic level, just two more to go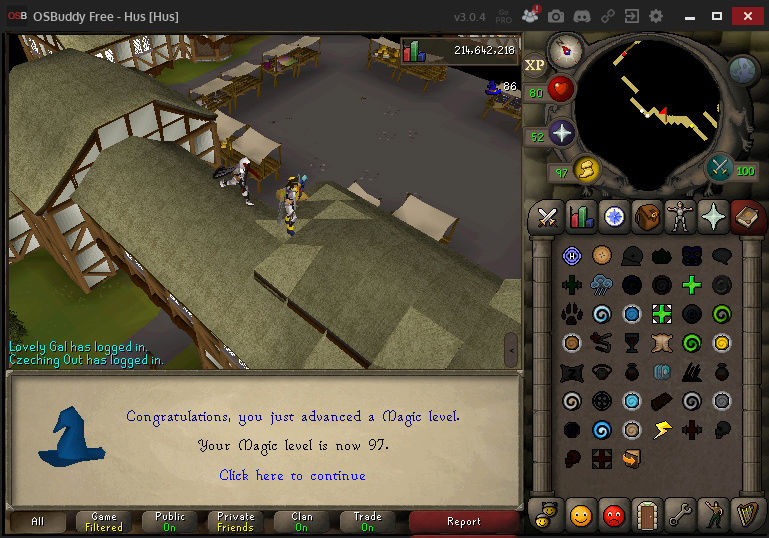 Once I hit 96 agility, university was getting really busy, so I moved on to some woodcutting. I alternated between redwoods and 2 ticking teaks whenever I had some free time. Only putting a couple screenshots to keep the size of this post to a minimum. I've really been enjoying 2 tick woodcutting, weirdly enough it's the most relaxed tick manipulation method I've done, because dropping logs can act as the action for one of the ticks.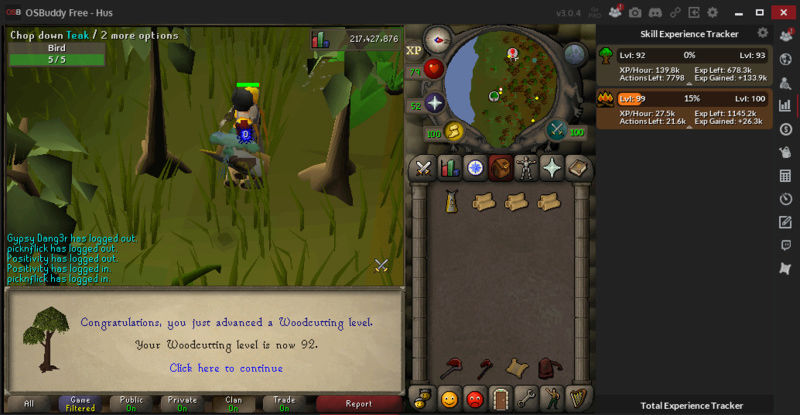 That experience per hour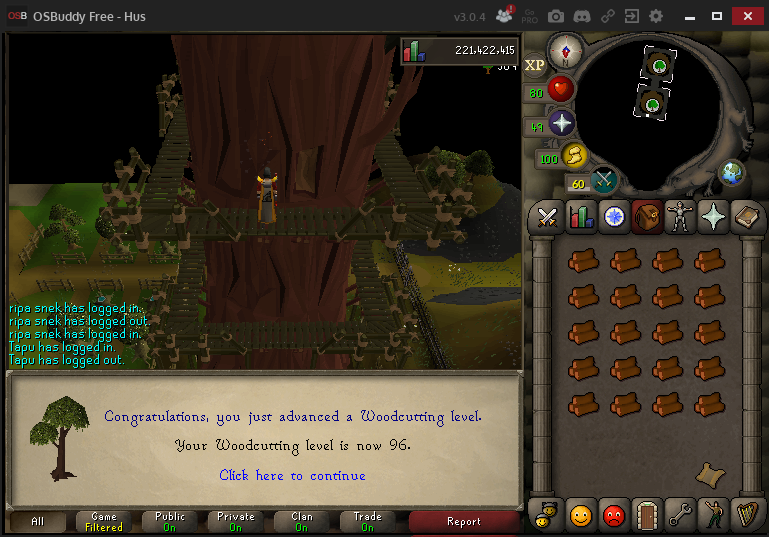 As a side note, I've received a set of clues twice from 90-96 woodcutting, and made two master clues. One I had to drop because I'll never be able to wear a godsword on this account, but the other I managed to complete!
Not the best reward, but every master is another shot at the pet! (Shoutouts to Agi for guessing just 7k off from the reward!)
That's it for this update, I think I'll continue with woodcutting now that I'm here until 99, and after that I'll probably return to agility until 99.
Thanks for reading, hope you enjoyed it! Please suggest which skill I should train after woodcutting and agility. I'll have mining, smithing, herblore and hunter left to go, and can't decide because I've never had 99 in any of these skills before.

Hus

Active Forum Member




Posts

: 75


Reputation

: 1


Join date

: 2015-06-06




Nice going, gratz on the Agility and Woodcutting gains


_________________

Purple Dude

$20+ Donor





Posts

: 775


Reputation

: 27


Age

: 26


Join date

: 2015-08-02




Really nice progress Hus. Stats are looking nice. When do you think you'll reach your agility goal?

Autocrat

Active Forum Member




Posts

: 1341


Reputation

: 67


Join date

: 2015-07-25








Agility probably won't be finished for a few weeks, need to finish woodcutting first, and then I'll have university exams to worry about.

Hus

Active Forum Member




Posts

: 75


Reputation

: 1


Join date

: 2015-06-06




Super neat gains

Would highly recommend doing mining next because it's terrible and it's best to just get that sort of stuff out of the way fast.

Guest

Guest





Very nice Hus! Gl with your grind.
_________________

Moon Light

$20+ Donor





Posts

: 1726


Reputation

: 91


Join date

: 2016-01-13








Great update. One day I may make it past 70agility.... Or not...

GoatGoneWild

$50+ Donor





Posts

: 673


Reputation

: 28


Join date

: 2017-03-12




Time for another progress update! It's been a while and I've been busy outside of rs too, but nevertheless made some good progress.
At the end of the last update I was 96 woodcutting. Made some progress on it since then.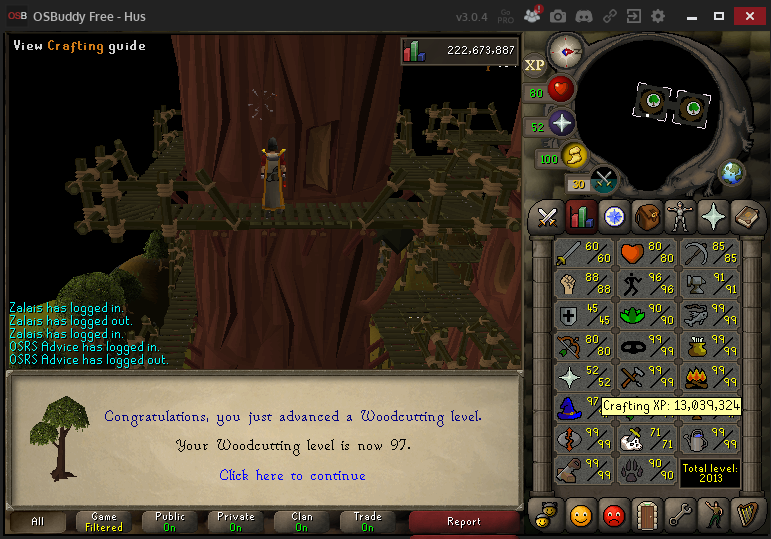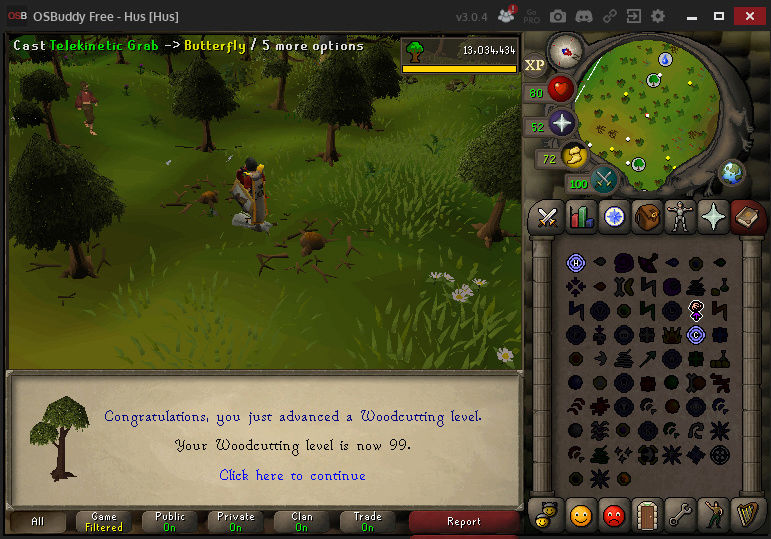 This went by a lot faster than I thought it would. Could 2 tick teaks while I was active and afk redwoods while studying.
Also managed to complete another master clue from bird nest drops of easy-elite. Nothing special, but each one is another shot at the pet.
After finishing up woodcutting, herblore was next, which set me back quite a lot of money unfortunately.
I'm not going to post all 9 levels, so have the most important one instead.
With herblore out of the way, agility was up next. Was doing ardougne course with magic imbue three times per lap for some extra magic experience.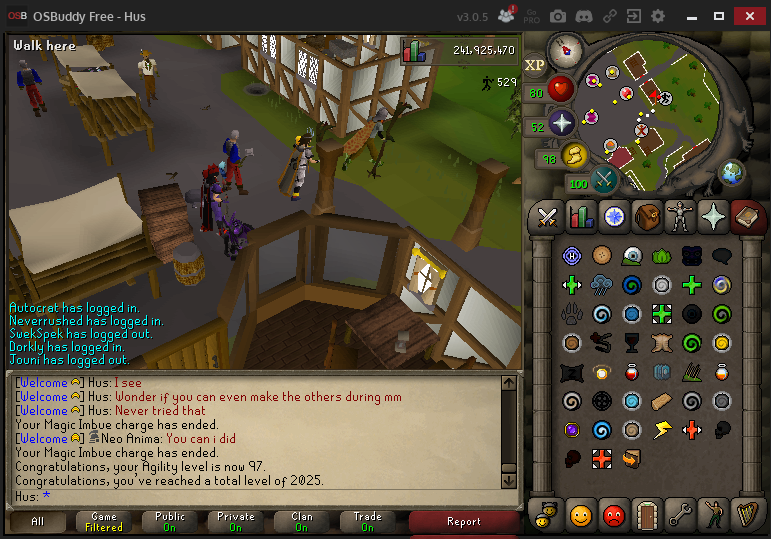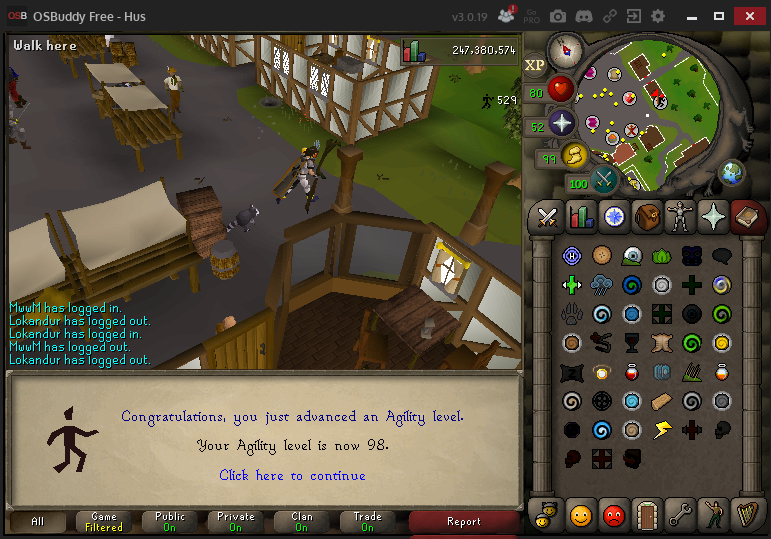 All the magic imbue casts finally giving me a level. One to go which I should get eventually from farm runs and teleporting.
And at long last: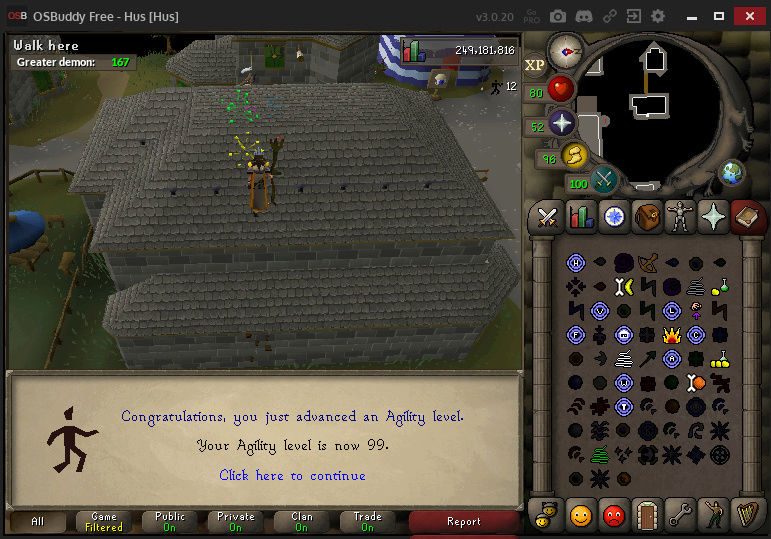 Cool fire works too!
Before anyone asks, I'm getting the 99s in weird locations to keep my untrimmed capes. Just leveling in locations near free to play to make it easier.
This update was a long time in the works, but agility is slow (and I've been playing my ironman a little too much

)
Not sure what skill will be next, only have smithing, mining and hunter to go!

Three new capes to the collection


Hus

Active Forum Member




Posts

: 75


Reputation

: 1


Join date

: 2015-06-06




Page 3 of 3 •

1, 2, 3

---
Permissions in this forum:
You
cannot
reply to topics in this forum