So I was recommended to throw together a little goals and progress thread for fun!
So Far
Up to this point, I've done a little mage to get my teleports and went straight for Graceful set before questing (besides Priest in Peril/Imp Catcher).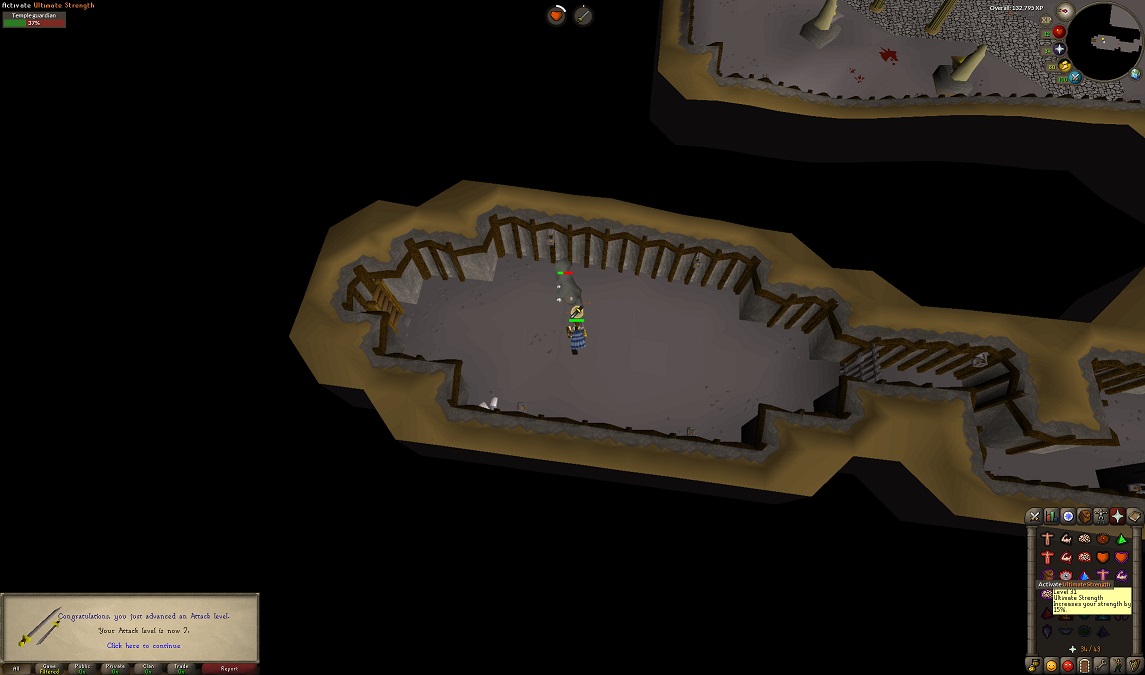 (Didn't realize you couldn't mage the guardian, so I prayer flicked him for a good 20 minutes for 10 melee levels)
Priest in Peril completed, after dying to the guardian once and Zamorakian Mage several times!
I finally got the marks for Graceful at 55 Agility. Gonna be going for 70 at some point of course!
Also started working on firemaking so I can head to Wintertodt before I level up my hp (I've been told it's more annoying at higher hp levels). Only reached 29 before I decided to get one quick little thing first.. (shoutout to the Easter Becky btw)
Lastly, my lovely clannies informed me I could swap my RS3 bank for a slightly smaller OSRS bank in return. After figuring out how to navigate RS3 and swap my bank, I successfully had juuust enough to achieve the goal I never reached, even on RS3, which was 99 Prayer! 3 days of nonstop clicking later, I was joined by some nice fellas to get my level and cape.
Future Goals
So!
My short term goals so far from here on out is to do this Easter event before it disappears.
Then, get the Clue Hunter's outfit and continue Firemaking/Wintertodt until probably at least 70.
Once I'm done at WT for a while, then I can finally start working on everything else like questing, combat, Slayer, etc. No specific goal there, just eventually max out combat via Slayer and perhaps bossing if anyone would like to teach me... any/all of them.  
In the meantime, I'm sure I'll be working on Achievement Diaries, doing some Barrows, skilling for reqs, etc. I'll be sure to update with any more goals I decide on and throw in some progress updates/pictures at some point as well.
Thanks for checking out my wall of nonsense!! <3 <3 <3

Guest

Guest





Lookin' good! Grats on 99 prayer
Keep up the goals and don't forget to update your thread
(like most of us)

Goats







Posts

: 675


Reputation

: 28


Join date

: 2017-03-11





Autocrat







Posts

: 1362


Reputation

: 73


Join date

: 2015-07-24








Very nice thread!! I'm absolutely impressed
_________________

Moon Light







Posts

: 1768


Reputation

: 102


Join date

: 2016-01-12








Thanks guys!! First ever progress thread so I figured I better make it halfway decent

Guest

Guest





---
Permissions in this forum:
You
cannot
reply to topics in this forum