Hi guys! My RSN is Shieldpkend but my name is Devin. I've been in the cc for a month or two now and I decided it's time to join the forums. RS was my life (like many others here I'm sure) about 10 years ago but I stopped playing for a while, and here I am back loving it again on OSRS. I really enjoy being in the clan (I never leave it when I'm on). It's super nice having help there when you need it and people to talk with to make the grind not so boring. So far everyone has been tremendous, so shout out to you guys.

When I'm not at work, I'm either playing OSRS or Xbox (GT: iStealthyappl). I work in the rail industry and that's all I really do besides game, so it's a big part of my life. In OSRS I've just been grinding out combat stats and some quests, right now I have my sights set on getting good enough stats for raids. Will be grinding slayer and doing a bit of bossing on my way to those raid stats. Bossing is my favorite thing to do in the game, so I can't wait to start doing bigger/better bosses and eventually raids. I'm always up for bossing as long as I have the stats for it, so just message me in-game if you see me on.

And I think that'll do it. Thanks for having me!

Shieldpkend




Posts

: 3


Reputation

: 0


Join date

: 2018-01-19




Welcome! Glad you decided to join, seen you alot in the cc

_________________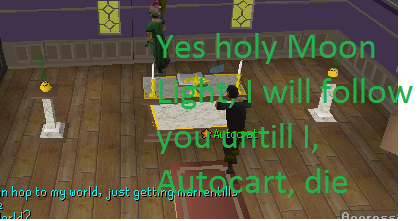 Moon Light

$20+ Donor





Posts

: 1148


Reputation

: 70


Join date

: 2016-01-12








HEY welcome to the offsite


Matt Ross

Active Forum Member




Posts

: 213


Reputation

: 5


Join date

: 2017-09-19





Active Faith

Active Forum Member




Posts

: 82


Reputation

: 4


Join date

: 2017-03-08




welcome to the offsite shield

Iwan

Active Forum Member




Posts

: 124


Reputation

: 0


Join date

: 2017-09-15




Welcome


Dan OSRS




Posts

: 5


Reputation

: 0


Age

: 27


Join date

: 2018-01-06




Welcome, Shield. Glad to have ye

Three Dog

Insane Donor





Posts

: 246


Reputation

: 23


Age

: 24


Join date

: 2017-04-18





---
Permissions in this forum:
You
cannot
reply to topics in this forum