Players can now create silver jewelry, which is made using silver bars along with Red Topaz, Opal, and Jade. The normal spellbook is used to enchant, utilizing Level 1 Enchant for Opal, Level 2 on Jade, and Level 3 for Red Topaz. 
Ring of Pursuit (10)
Provides a 25% chance to reveal the entire path of an animal being tracked. This effect can only be triggered on the first step of tracking an animal. 
Expeditious Bracelet (30)
Chance of a kill on a slayer task counting as two (with no additional experience). 
Dodgy Necklace (10)
Provides a 25% chance to prevent a failed pickpocket from stunning or damaging you. 
Amulet of Bounty (10)
Provides a 25% chance to conserve some seeds when planting in allotment patches. 
Ring of Returning (5)
Teleports you to your current respawn location. 
Each build at Mort'ton temple is substantially more effective. 
Necklace of Passage (5)
Teleports: Wizard's Tower, The Outpost, South of the Desert Eagle's Eyrie in the Kharidian Desert. 
Amulet of Chemistry (5)
Gives a 5% change of a 4 dose potion being created while making a potion. 
Efaritay's Aid (200)
Allows any attack to deal damage to vampyres. One charge is depleted per attack. 
Bracelet of Slaughter (30)
Chance of a kill on a slayer task not counting towards your task, but still providing slayer experience. 
Necklace of Faith (1)
Restores 10% of total prayer points if hitpoints fall under 20% of total while worn. 
Burning Amulet (5)
Teleports: Entrance to the Chaos Temple, Entrance to the Bandit Camp, South of the Lava Maze. 
All silver jewelry offers lower xp than what gold jewelry offers at similar levels. Testing still needed to discover exact amount. 
Tournament Worlds
Players will have access to maxed accounts and the tournament supply chest, stocked with the best armor and weapons. Also available will be Raids rewards and the opening of Castle Wars. The Tournament World will be open for the duration of QoL month. 
- The Fire max cape has been updated to be animated and look brighter
- If you boost a stat, and hadn't already boosted any stats, your stat-boost is now more likely to last longer before restoring down. 
- While Premier Club closes on Sunday, you may continue to upgrade an existing package from the Bonds membership package interface. 
- Can now catch bats bare-handed in raids at level 99 Hunter. 
- The Vanguard now have their healthbars visible throughout the fight. 
- The tooltip for the Augury prayer has been re-worded for clarity; the text change does not affect the prayer's effect.
- The Khazard Warlord in Tree Gnome Village is once again vulnerable to safe-spotting. 
- Corrected the spelling of the Dexterous prayer scroll. 
- You no longer get the message about a raid starting without you if you are not in the raids lobby area.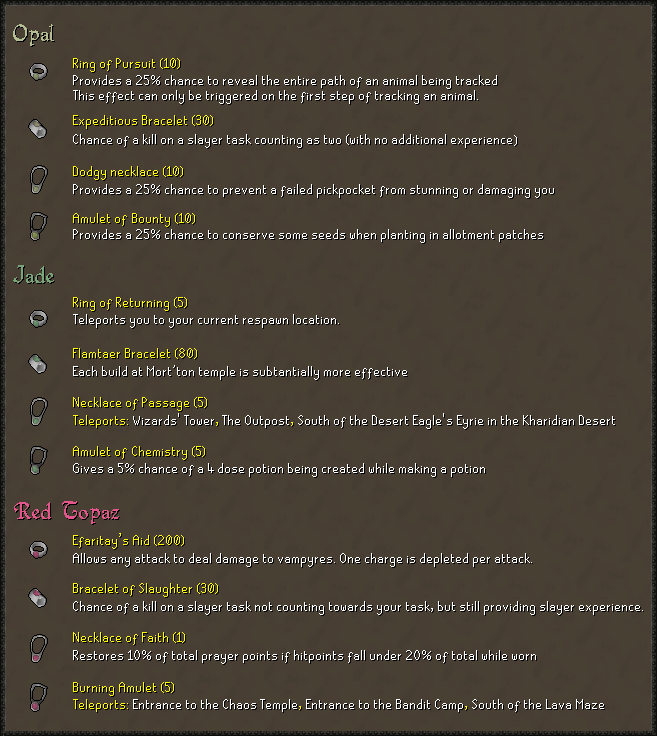 Shandong

Active Forum Member




Posts

: 58


Points

: 1117


Reputation

: 1


Join date

: 2017-01-15




I like the jewlery, pretty good =)

You could also add the xp rates onto this same topic, would be more convinient.

D A D D Y A F

$20+ Donor





Posts

: 497


Points

: 10076


Reputation

: 31


Join date

: 2016-01-12








Always really appreciate these updates Shan!!

ragtagyeti

$20+ Donor





Posts

: 42


Points

: 1027


Reputation

: 3


Join date

: 2015-11-17




---
Permissions in this forum:
You
can
reply to topics in this forum